June 2017
GCloud 9 Testing Services Available from nFocus!
nFocus Testing, an industry leading multi-award winning testing services provider specialising in Agile, Automation and Performance Testing, are delighted to announce that our public sector clients and prospective clients can continue to work with us having been accepted on the GCloud 9 store! This marks the fifth consecutive year nFocus have had GCloud status!
Having worked with the public sector since 2000, nFocus have a track record of delivering complex projects on time and within budget to a wide range of public sector organisations, including The Government Gateway, Department for Work and Pensions, a multinational defence organisation, and a wide range of other public sector organisations that we're unable to disclose.
Our services include Testing Health Checks, Test Automation, Testing in Agile, Testing in DevOps, Test Resources and Partnering, Non-Functional, Performance Testing, Security Testing, Mobile Application Testing and Recruitment Services.
As winners of the Leading Vendor Award at the 2016 European Software Testing Awards, nFocus make an ideal testing partner of choice for the public sector. If you are interested in talking to us about any testing requirements you may have please contact us on info@nfocus.co.uk or call us on 0370 242 6235.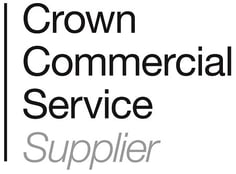 About nFocus
nFocus Testing are an industry leading multi-awarding winning test consultancy operating across the UK since the year 2000. nFocus help organisations flex, scale and manage the high peaks and low troughs of their testing requirements. They have delivered a full range of testing services for many clients across numerous verticals. Why nFocus:
Specialist QA and testing consultancy for over 17 years managing a team of over 120 UK based consultants
Vast domain experience across most sectors including Technology companies, Banking & Finance, Media, Retail and Energy
Experience of working within all processes and methodologies and in recent years developed a strong approach to improving quality within Agile and DevOps projects
Key competencies covering Test Approach, Test Automation, Mobile Testing and Performance Testing.
Awarded Microsoft's prestigious 2014 Worldwide Application Lifecycle Management Partner of the Year for our work improving quality throughout the application
A specialist testing recruitment capability through our recruitment arm branded as RecruiTest.
---
To find out more about nFocus, or to learn about how we can help support your software testing efforts, please fill out the form below.