OCTOBER 2017
Come and speak to the nFocus team at Test Expo at Heathrow on the 31st October.
London, 30/10/2017 – Being held at the Radisson Blu Edwardian Hotel Heathrow in London, the Test Expo is a chance for test professionals from all backgrounds to come together and enjoy a day of great sessions and discussions on testing. We will be running a prize draw for the choice of either an all action Go Pro Hero 5 Session or a sophisticated Nespresso coffee machine, so make sure to come visit nFocus to talk about all things software testing, test automation, Agile, DevOps and plenty more!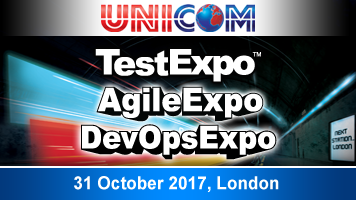 About nFocus
nFocus Testing are an industry leading multi-awarding winning test consultancy operating across the UK since the year 2000. nFocus help organisations flex, scale and manage the high peaks and low troughs of their testing requirements. They have delivered a full range of testing services for many clients across numerous verticals.
Services include Testing Health Checks, Test Automation, Testing in Agile, Testing in DevOps, Test Resources and Partnering, Non-Functional, Performance Testing, Security Testing, Mobile Application Testing, Flexible IT Resourcing and Recruitment Services.
Why nFocus:
Specialist QA and testing consultancy for over 17 years managing a team of over 120 UK based consultants
Vast domain experience across most sectors including Technology companies, Banking & Finance, Media, Retail and Energy
Experience of working within all processes and methodologies and in recent years developed a strong approach to improving quality within Agile and DevOps projects
Key competencies covering Test Approach, Test Automation, Mobile Testing and Performance Testing.
Awarded Microsoft's prestigious 2014 Worldwide Application Lifecycle Management Partner of the Year for our work improving quality throughout the application
A specialist recruitment capability through our recruitment arm branded as RecruiTest.
---
To find out more about nFocus, or to learn about how we can help support your software testing efforts, please fill out the form below.