PRESS RELEASE - September 2016
nFocus recognised by Microsoft for their testing expertsie within DevOps by being awarded Gold DevOps Competency status.
London, 21/09/2016 – nFocus Testing, an industry leading multi-award winning testing services provider specialising in Agile, Automation and Performance Testing, is today delighted to announce they have achieved Microsoft's Gold DevOps Competency partner status.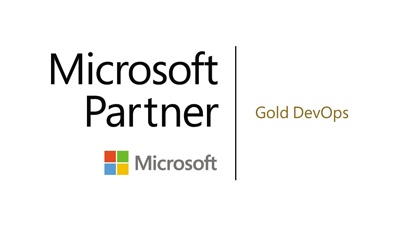 The DevOps partner program recognises partner expertise in helping organisations define, build, manage, and continuously deliver great solutions on premise and in the cloud by leveraging the powerful DevOps and ALM features of Microsoft's development platform. DevOps partners help manage the Process, People and Technology behind great apps.
nFocus' MD Phil Edwards explained, "As one of the UK's longest established software testing service providers, we are delighted to be recognised by Microsoft for our expertise in improving software quality through DevOps."
nFocus deliver a full range of testing services across numerous verticals. This includes help with all areas of software testing, but with specific specialisms around test automation, Agile, performance testing, and testing in DevOps. For more information, visit www.nfocus.co.uk.
About nFocus
nFocus Testing are an industry leading multi-awarding winning test consultancy operating across the UK since the year 2000. nFocus help organisations flex, scale and manage the high peaks and low troughs of their testing requirements. They have delivered a full range of testing services for many clients across numerous verticals. Why nFocus:
Specialist QA and testing consultancy for over 16 years managing a team of over 120 UK based consultants
Vast domain experience across most sectors including Technology companies, Banking & Finance, Media, Retail and Energy
Experience of working within all processes and methodologies and in recent years developed a strong approach to improving quality within Agile and DevOps projects
Key competencies covering Test Approach, Test Automation, Mobile Testing and Performance Testing.
Awarded Microsoft's prestigious 2014 Worldwide Application Lifecycle Management Partner of the Year for our work improving quality throughout the application
A specialist testing recruitment capability through our recruitment arm branded as RecruiTest.
For further information, contact:
Ryan James
Marketing Manager
ryan.james@nfocus.co.uk
+44 370 242 6235